K, I havent posted anything in a while. I havent really done much, here are the most recent pictures. I think the only thing that is really new is the rear fender thing. It is actually a sport bike front fender, cut up and screwed to the frame. Super ghetto! I have come to realize that the back is just too high. I think I am gonna do after market shocks that are 20mm shorter. It will look better and sit at a better angle. Of course I'll post when I get there.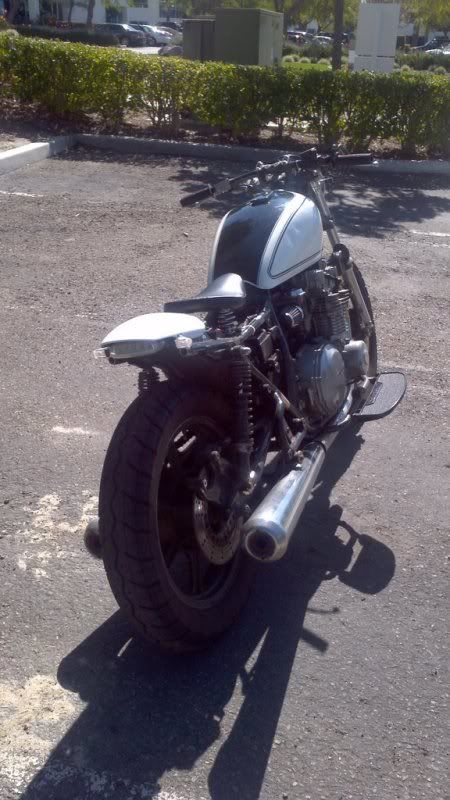 I also ordered a digital dashboard, I will be putting that on as soon as I get it. Pretty excited, its got everything, fuel level, RPM, trip, odometer, turn signals, neutral, oil preasure. Should have it this week.
Next project will prob be exhaust. I also want to finish up my bar wiring, make it cleaner than it curently is.